GEOS Languages PLUS Network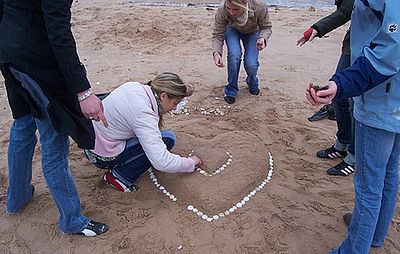 Come learn English / French, study TOEFL / TOEIC / IELTS, do an internship, enter a university or college, meet international friends, and experience the best of the United States, Europe and Canada at one of the language schools in the GEOS Network.
All GEOS language courses are accredited by well-established education quality associations (Languages Canada for Canada, British Council for the UK and ACCET for the USA).
GEOS stands for Global, Educational, Opportunities, and Services
GLOBAL...
...means that we have schools throughout the North American contient. Wherever you wish to study in Canada or the USA, there's a good chance GEOS will be there!
EDUCATIONAL...
...means that students will learn English through immersion. Our teachers are all highly experienced in English language teaching and our administrative staff is caring and knowledgeable. GEOS has been helping students achieve their goals since 1987!
OPPORTUNITIES...
...means that we give students every opportunity to learn English and experience North American culture. Learning English is much more than sitting in a classroom. Meeting people, talking to shopkeepers, playing sports and watching movies can all be used as tools to teach students in a lively, interactive way.
SERVICES...
...means all the extras that we provide for our students. We pride ourselves on the care we give to each and every student, whether it be through counseling, excursions, apartment hunting internet access or daily advice.
The GEOS Network has Language Schools in the world's most exciting cities: