Student Services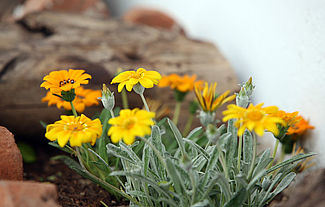 GEOS Languages PLUS students are well-cared for at our schools. Our teachers and staff know how important it is to make students feel comfortable in their new schools and homes. Hence, we provide the following student services:
Individual Monthly Student Counseling & Monthly Student Progress Reports
Homestay and Academic Counselling for Students in all GEOS Canada and USA ESL Language Schools We constantly monitor students' academic studies to ensure improvement! On the last day of each four-week session we give full-time students individual counseling with their teachers. Students will receive a Student Progress Report(SPR) with comments from their teachers and their grades. Our teachers will go over the students' report cards, and give advice on how to improve their skills.
Academic Counselling & Homestay Counselling
Our Academic Coordinators and Homestay Coordinators will counsel students individually 1-2 weeks after they arrive at the school. Academic Coordinators will counsel students in regards to their classes and Homestay Coordinators will counsel in regards to their accommodations. If there are any concerns or problems, our Coordinators will ensure that they are fixed quickly and efficiently.
Computer Facilities
All GEOS schools in the USA and Canada have student computers and wireless Internet networks(WiFi) so students can use their laptops and other portable electronic devices. Students can use the school computers to further develop their language skills, check e-mail, browse websites, and even do their homework.
Cultural Activities & Student Newsletters
Our schools have a monthly social calendar with activities and excursions. Students can participate and visit local tourist attractions with GEOS staff. Trips are provided at a nominal cost and each school has at least 2 trips a week. (Some of our GEOS schools even do activities every day!) We also provide monthly newsletters for our students and partners. These newsletters keep students up-to-date on the recent news and events at their schools. Click here to view the most recent activity calendars and newsletters.
Visa Support
We offer complete and free visa support. We will guide students in the correct procedures needed to extend or transfer their visas. We will also aid students should they wish to take a vacation. Please click here to read a small introduction to visas.
Accommodation Support & Placement
Our staff can assist students in finding ecomomical forms of accommodation. We offer homestays, residences, and can assist you in finding other forms of accommodations such as furnished apartments, hotels, and more! Please visit our Accommodations Page for more details.
Open-Door Policy
All our GEOS schools practice an open-door policy. That means that students can find, and talk to, any staff member at any time about anything! Our friendly and professional staff are always happy to assist students with any type of inquiry. Everything from asking about courses to finding a nice restaurant for the weekend - nothing is too trivial or mundane.